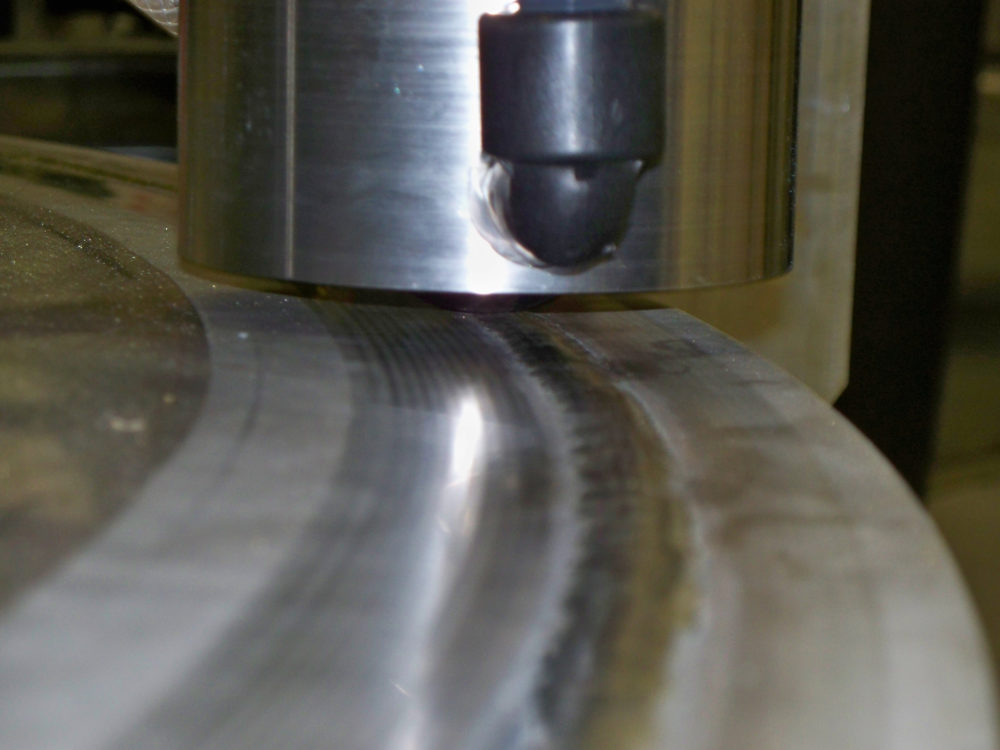 CPB of a nuclear waste container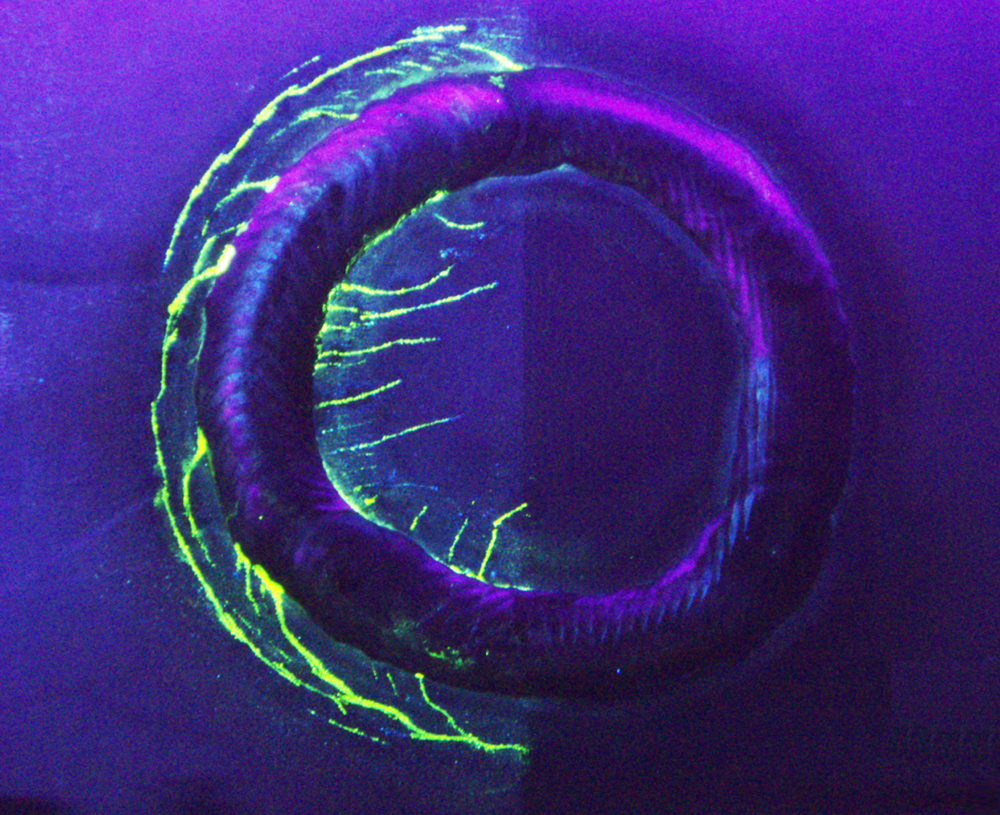 Fluorescent dye showing SCC completely stopping at the treatment line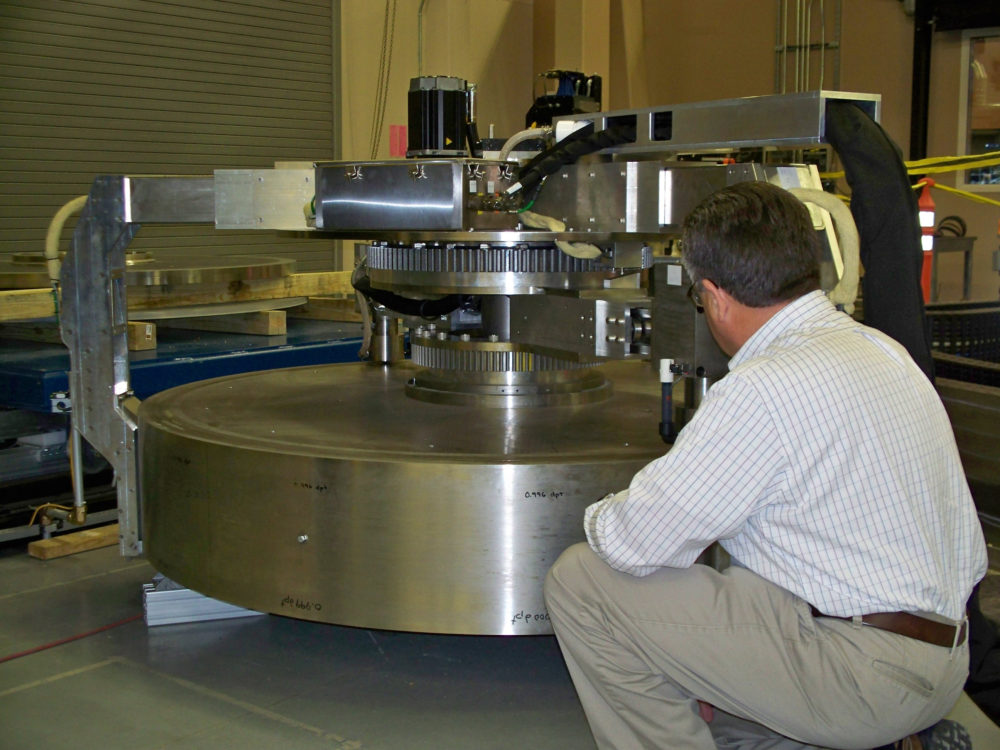 CPB application to a nuclear waste container at Yucca Mountain
Lambda's controlled plasticity burnishing (CPB™) process introduces a controlled distribution of cold work and residual stresses into components. Research has shown that the process can be used for various applications, including:
Introducing deep compression where minimal cold-work is not required
Hardening of the component surface
Improving wear resistance
Refining microstructure
Lowering fatigue crack initiation and crack growth rates through microstructure control
Improving the mechanical properties of components made through various additive manufacturing processes
Introducing designed hardness and other physical property gradients into components
Strengthening the bond of coatings to the substrate by improving diffusion
Controlling corrosion rates of different regions of the component
Eliminating porosity in the surface of a component or coating
CPB™ processing can control both the depth and magnitude of cold work. In Ni-base superalloys, cold work on the order of 50% on the surface and as much as 10% at depths of 0.06 in., has been easily achieved. But, application of Controlled Plasticity Burnishing isn't limited to cold work. It can be used to improve a number of other material characteristics. Research has shown that CPB can increase surface hardness, reduce surface roughness, produce high-magnitude compression to depths exceeding .05 in., and cause work hardening to a depth of 0.020 in. Improving any of these characteristics can benefit critical components. Controlled Plasticity Burnishing provides the tool to improve them all. Operating CPB™ systems does not require extensive training, and equipment can be suited to match almost any CNC machine. Computer control also ensures absolute repeatability. The closed-loop process control exceeds Six Sigma quality standards and statistical process data is collected constantly. Each component can be tracked by serial number and immediate pass/fail notifications are shown to the operator and sent to QA personnel. Questions? Ask us anything about our patented Low Plasticity Burnishing or Controlled Plasticity Burnishing process. We'll do all we can to help. Find out how the LPB®or CPB™ process can be a cost-effective element of your bottom line. Contact us now at (800) 883-0851 or by email.