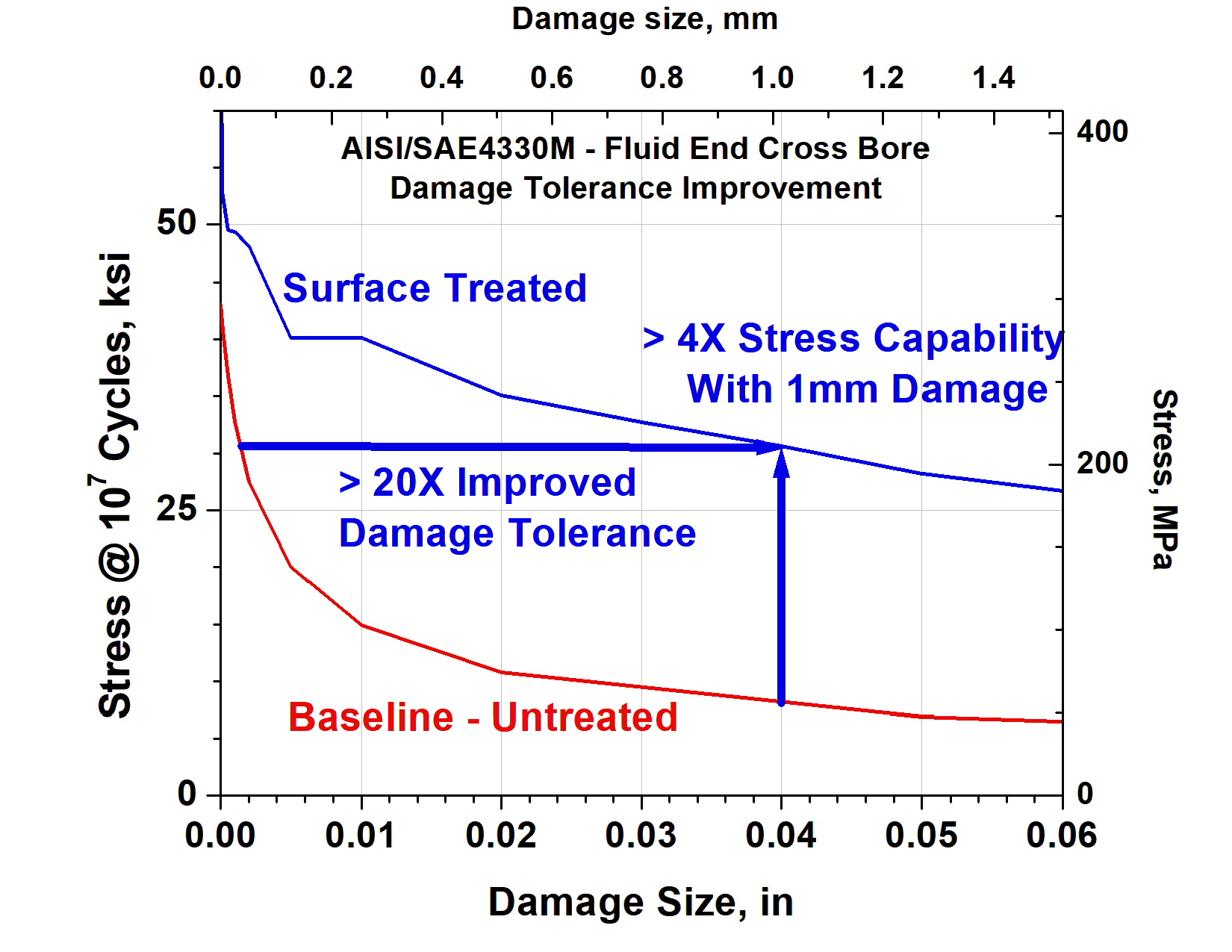 Lambda's Controlled Impact Burnishing (CIB™) process offers versatility and power for creating residual compression in applications with rough surfaces, difficult to machine pieces and in hard to reach areas. CIB offers:
Easy adaptability to surfaces of welds, castings or with other irregularities
Complete control of the density of coverage
Programmable force to create fields of residual compression designed for the application
100% reproducibility, with 6-axis CNC tool positioning control
Real time monitoring and recording of CIB forces to confirm processing
Robotic automation means CIB requires minimal operator intervention
No surface coatings are required, so no debris is produced during treatment
Controlled impact burnishing requires only one processing cycle regardless of the depth of compression required
Very deep residual compression
CIB offers a completely controlled solution to eliminate failure from SCC, fatigue, fretting and more. Unlike shot peening, CIB is not random, but completely controlled, and can produce a tailored residual stress field designed for your component–the same way every time. CIB is the ideal surface treatment to improve the fatigue and SCC performance of the critical fusion zone, weld toe and heat-affected-zones of welded structures and components.
Questions?
Ask us anything about our patent pending Controlled Impact Burnishing process. Find out how the CIB process can be a cost-effective method for protecting your critical components. Contact us now at (800) 883-0851 or by email.