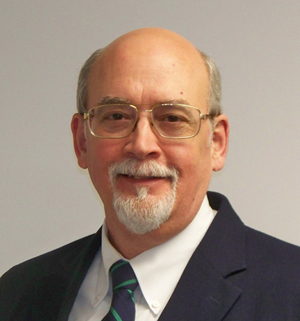 Paul S. Prevéy III
1970-72: Metcut Research Assoc., Inc.
Project Engineer, Low Cycle Fatigue Laboratory
1972-77: Metcut Research Assoc., Inc.
Supervisor, X-ray Diffraction Laboratory
1977-2009: Lambda Research Inc.
President, Director of Research
2000-Present: Surface Enhancement Technologies, LLC
CEO, Director of Engineering, Lambda Research Inc. Director of Research
Corporate Operations
Paul S. Prevéy III
Director of Research of Lambda Research, Inc. CEO
and Director of Engineering of Surface Enhancement Technologies, LLC
EDUCATION
1970: Bachelor of Science, Physics
1970-77: University of Cincinnati Graduate School, Material Science
RESEARCH EXPERIENCE
Mr. Prevéy holds a B.S. degree in Physics from Case Institute of Technology and has studied graduate-level Material Science at the University of Cincinnati. He was employed as a Project Engineer in the Low Cycle Fatigue Lab and as a Supervisor in the X-ray Diffraction Lab for Metcut Research Associates, Inc. from 1972 to 1977. He has served as President and Director of Lambda Research, Inc. since it's formation in 1977, until 2009, when the position of President was passed on to Doug Hornbach.
Mr. Prevéy has designed and conducted numerous automotive and aerospace-related high and low cycle fatigue testing programs, including studies of the influence of various methods of machining and the residual stresses produced upon fatigue life. he has over 35 years of experience in x-ray diffraction residual stress measurement, conducting thousands of residual stress studies for automotive, aerospace, and nuclear applications. He has developed apparatus, procedures, and software for measuring residual stress, cold work and hardness produced by machining, shot peening and other surface treatments.
Mr. Prevéy's contributions to the area of residual stress measurement include original methods of determining x-ray elastic constants, methods of measuring plastic deformation by line broadening, and mathematical procedures and software for diffraction peak location subsurface data correction, as well as methods of precise diffraction peak location. He has authored 31 publications related to the field of x-ray diffraction and was elected a Fellow of the American Society for Metals for his contributions.
Low Plasticity Burnishing (LPB®) was invented by Mr. Prevéy as a cost-effective, production compatible alternative to laser shock peening based upon observations of how cold work and residual stress distributions determine fatigue performance. He holds eight US and additional foreign patents related to surface treatment and formed Surface Enhancement Technologies, LLC to transition that technology to industrial applications in 2000. Mr. Prevéy has authored over 45 technical papers on surface enhancement for the mitigation of fatigue and stress corrosion cracking, receiving two "best paper of the year" awards for LPB® applications to gas turbines from the International Gas Turbine Institute of the ASME. ENGINEERING SOCIETY AFFILIATIONS
Mr. Prevéy has served as Chairman of the Residual Stress Committee of the Society of Experimental Mechanics and is a fellow of the ASM. He served as a member of the ASTM Committee E-9 on Fatigue, Task Group 3 on Residual stress Effects in Fatigue, and ASTM Committee E28.13 on Measurement Methods for Residual Stress, where he served as the x-ray diffraction Group Chairman and author of ASTM Specification E915-83, "Verifying Alignment of X-ray Diffraction Instrumentation for Residual Stress Measurement."PUBLICATIONS
Over 85 publications are available at www.lambdatechs.com.