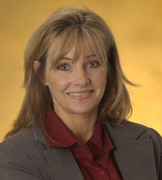 Kimberly Bellamy
Corporate Operations
Kimberly Bellamy
Vice President, Contracting and Customer Relations
Kim began her career with Waste Management in their Regional Engineering Department. Kim assumed the position of trainer for the special waste regulations for the New York, Ohio, Pennsylvania, and Michigan offices. Many of her duties included working closely with the Federal and local Environmental Protection Agencies.
In 1990 she became the Director of Environmental Research for Zorn Engineering in Cincinnati, Ohio, specializing in groundwater testing, reporting and permit to installs for various clients.
Kim joined Lambda in June of 1999 and assumed the position of Office Manager/Contract Administrator. Her primary duties include the administration and negotiation of contracts and management of the office staff.